Main
// 2009 //
2007 & 2008
//
2006
//
2005
July 14, 2009, 0:57 am
Hi there!
Just a quick post to let you all know that I'm still alive and still addicted to CM/Thomas Gibson and Leverage/Timothy Hutton!
In case there's fans of either of them visiting this site, maybe you wanna check out my TG community on livejournal (you have to be a member there to see most of the posts):
Gibsession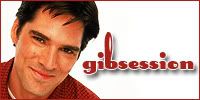 and/or a new Tim Hutton fansite created by my friend Jen (and of which I'm co-webmiss):
Timothy Hutton Fan

Well then that's all...
April 09, 2009, 4:47 pm
Hello hello!
I made some new wallpapers, yay...
11 in total, 6 feat. Timothy Hutton
, 1 feat. Nate/Sophie from Leverage, 1 feat. Jennifer Garner and 3 feat. Kyra Sedgwick/The Closer...
Hope you like them...
I also made 50 Timothy Huttons icons, which for now you can view
here
at
MOWF
.
So, have a lovely day everyone...
March 29, 2009, 2:22 pm
Hi there!
I updated the site a little... let's see... the arts area is now the bastl area, because obviously I only make non-wallpaper arts when I bastl or for my signature in message boards, which I never post, so...
Anyway, I added the Leverage bastl and an explanation of what a bastl is, in case you're wondering...
My
DVD list
and my
faves
have also been updated, along with some other minor updates here and there (about me, family...)
Also, I made a new wallpaper, only one this time, though I have several unfinished ones waiting for my muse to get back... The wallpaper features Beth Riesgraf who plays Parker in Leverage...
Hope you like it...
Oh, and my best friend Judith and I opened our own little LJ community where we're posting picspams, our bastls and stuff like that... we'd be happy if you come and visit us over there...
So, that's all... Enjoy the rest of your weekend!
ETA:
Oh, I forgot! If anyone out there who reads this is a Timothy Hutton fan, please consider joining
I'm a mod there, by the way...
February 01, 2009, 2:03 am
Once again I'm late with this, but...
Also... in case anybody hasn't noticed, At Angy's has a new layout!
Yay!
I'm just so in love with Leverage...
And again I changed the layout in January, I really don't know what is it with this month...
Oh, and I made some more wallpapers... I haven't put them in the wallpapers area yet, so please click below if you'd like to take a look...
-
Drew Barrymore
-
Gossip Girl 1 (Blake & Leighton)
-
Gossip Girl 2v1 (Blake & Leighton)
-
Gossip Girl 2v2 (Blake & Leighton)
-
Keira Knightley 1
-
Keira Knightley 2
-
Leverage
-
Lips
-
Love Me If You Dare
-
Rachel Weisz 1
-
Rachel Weisz 2
-
Sienna Guillory v1
-
Sienna Guillory v2
-
The Jane Austen Book Club
I hope you like them...
On a more serious note... RIP, Kim Manners!
And to end it on a happy note... I got
this lovely birthday gift
from my dearest friend Judith, thank you so so much!
So, that's all for now... Have a nice weekend everybody!
Main
// 2009 //
2007 & 2008
//
2006
//
2005